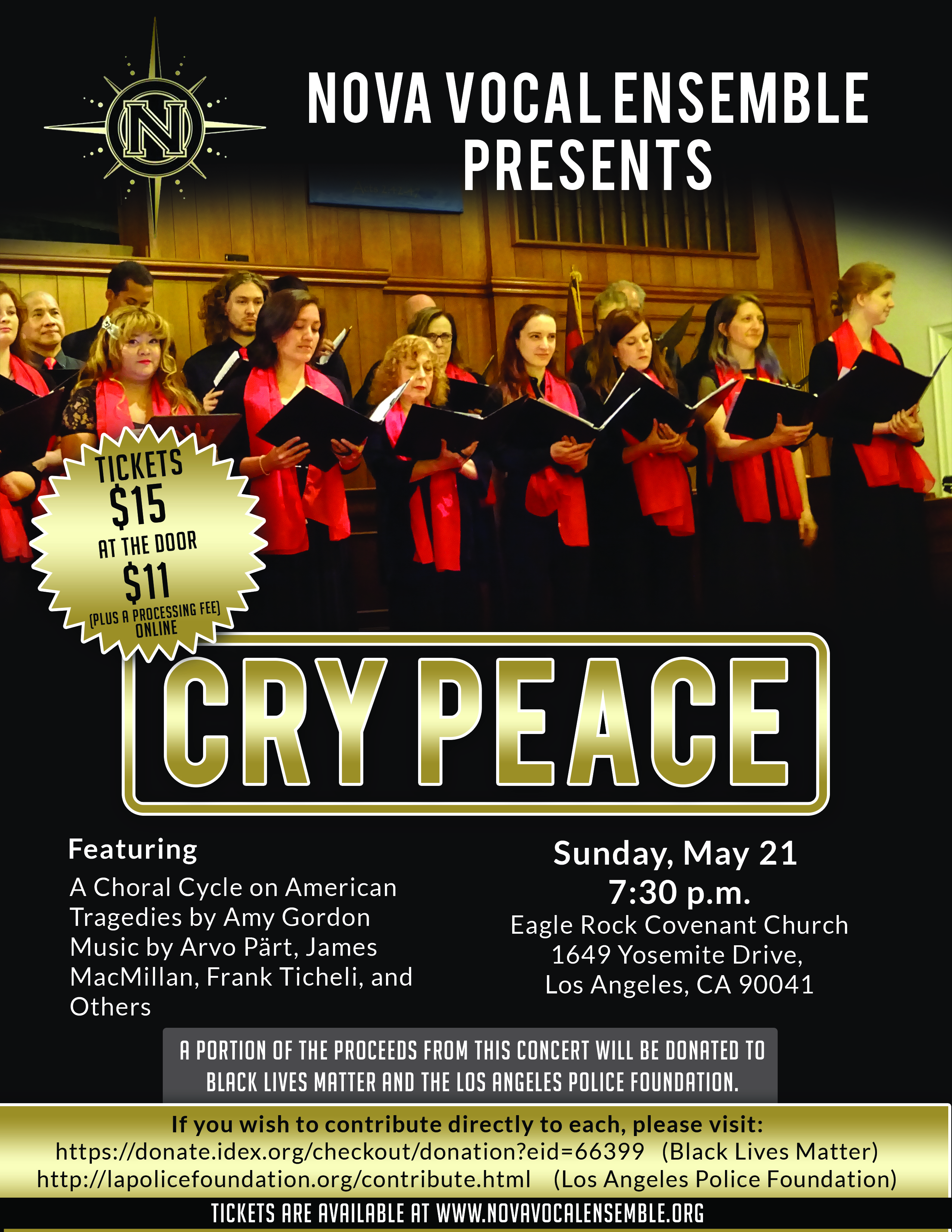 My brand-new choral song cycle "In Memoriam", commissioned by Jonathan Bautista,  is receiving its world premiere by Nova Vocal Ensemble this Sunday 5/21/17 at 7:30pm at Eagle Rock Covenant Church.
This has been my biggest and most important piece as of yet, as it reflects on the still very palpable American tragedies that occurred in 2016. Each movement of the text, beautifully written by Nova-member Sharon Goldstein, is dedicated to an American tragedy that occurred in 2016: specifically the deaths of Alton Sterling and Philando Castile in July of 2016, the Dallas Police shootings in July of 2016, and the Orlando Pulse Nightclub shooting in June of 2016. The song cycle as a whole is an attempt to remember these and all victims of violence, while calling for the community to come together and overcome hatred with a unified love.
More information about this concert may be found here.
Tickets are $10 pre-sale/$15 at the door.