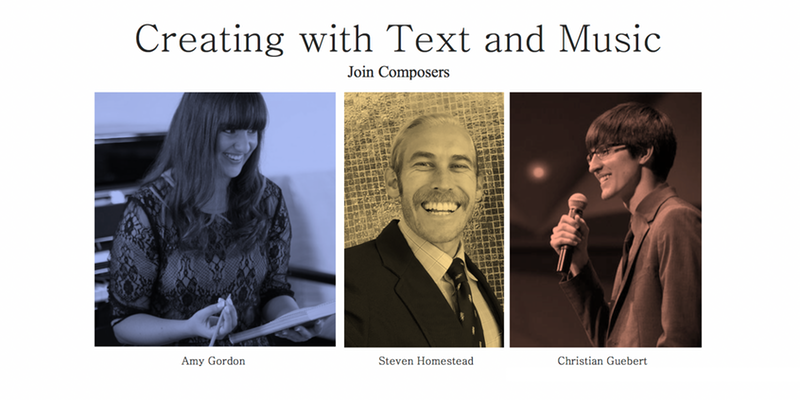 I will speaking on a panel called "Creating With Text and Music" curated by Steven Homestead, alongside fellow composer Christian Guebert, as part of the 2nd annual O.C. literary festival Boca de Oro in Santa Ana on March 3rd from 6-8pm.
Join in for a unique discussion and workshop as three composers share thoughts and insights from their own practices on creating with text and music. This interactive event will also include live, in-the-moment composing of vocal music, as the composers set crowd-sourced poetry from the audience to music (and possible surprise guest vocalists in a unique pop-up performance).
Date: 20180303
Time: 6pm
Venue: AvantGarden Gallery
Address: 417 North Broadway, Santa Ana, CA
Price: FREE!