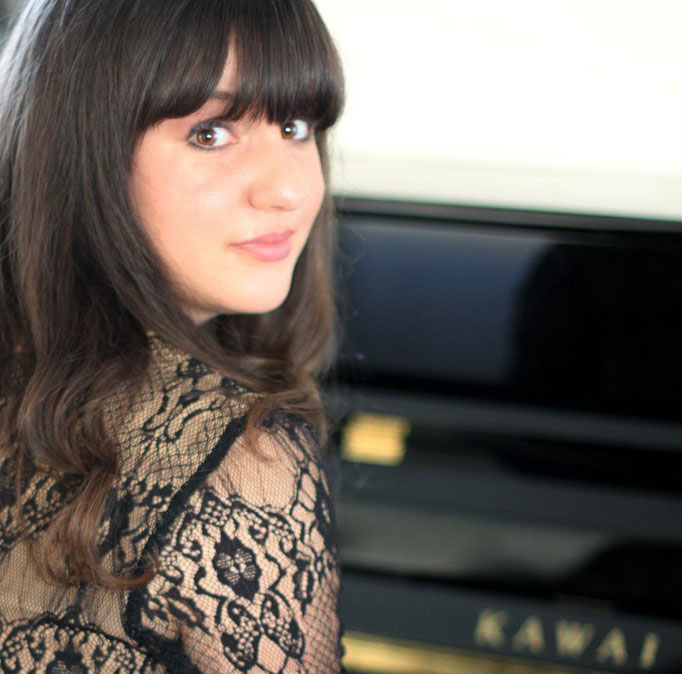 Amy Gordon is a composer, arranger, songwriter, and vocalist in Los Angeles, CA. She is the composer-in-residence for Nova Vocal Ensemble and has had multiple commissions and premieres with Nova, including What Child Is This, The Skye Boat Song, and In Memoriam (a choral song cycle dedicated to victims of gun violence). She has been commissioned to write and arrange pieces for the Loyola Marymount University Concert Choir (directed by Dr. Mary Breden), Nova Vocal Ensemble, The Los Angeles Belles, The South Bay Chamber Singers, Ramona Convent Secondary School Chamber Choir, Graham Middle School Vocal Ensemble, and more. Her music has been described as melodic and accessible, yet with surprising harmonic twists. She is influenced by the musical styles of Claude Debussy, Maurice Ravel, and Steve Reich. She loves setting poetry to music and bringing out the meaning of the text through music.
In addition to composing classical and choral music, she is also an active media composer and singer-songwriter. She composes for films and web broadcasts. Her song "One Door Opens" was named a finalist in the International SongDoor Songwriting competition.
She is an active educator and teaches Bachelor-level Music Theory, Songwriting, and Music Education classes. She is available for private piano, voice, composition, and songwriting lessons in the South Bay area. She received her M.M. in Composition from California State University, Long Beach and her B.A. in Composition from Loyola Marymount University.
A Personal Note From The Composer
Thank you for taking the time to visit my website and listen to my music. I appreciate the support and would love to hear from you.
Do you have a choir or ensemble for which you would like to commission a new piece? Have a text you love that you would love set to music? Have a film that needs a soundtrack or an original song? Contact me to connect with me and begin an exciting new collaboration!